Blade Shapes
Japan's knifemaking tradition is ancient and venerable. Ultimately, it derives from the Japanese swordmaking heritage. Hundreds of years of knowledge and experience go into each blade, whether sword or kitchen knife. Each culinary blade shape has its own particular function and use. Kai Housewares offers you a wide selection blade shapes ideal for every kitchen task, from traditional Japanese styles to shapes more familiar from the western tradition.
Here's a quick guide for discovering which knives to add to your kitchen collection.
---
The Must-Have Basics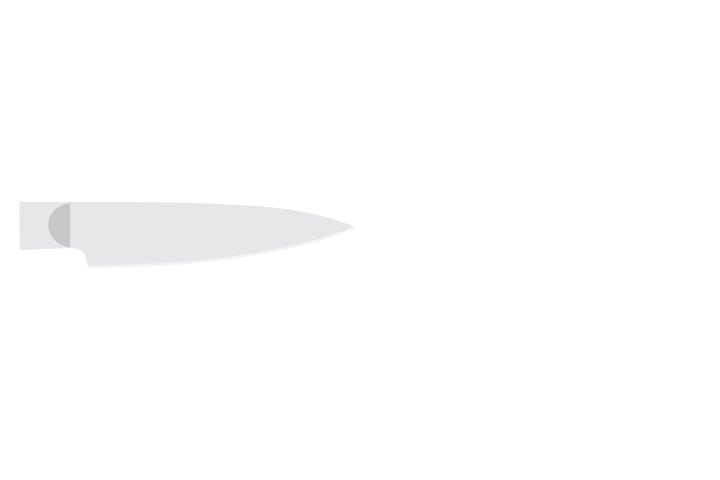 Paring knife
A paring knife gets its name from its main use: removing or "paring" away things, such as peels, from fruits and vegetables. It's also great for coring, trimming, decorating.
Utility knife
A good utility knife is ideal for trimming or portioning mid-sized foods.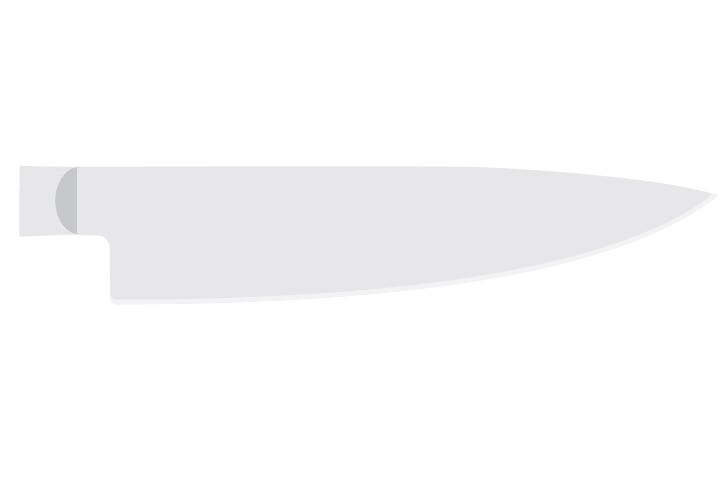 Chef's knife
If there's one knife a cook reaches for most often, it's the chef's knife. It's an all-purpose slicer and dicer for a full range of fruits, vegetables, and proteins.
---
The Great-To-Have Collection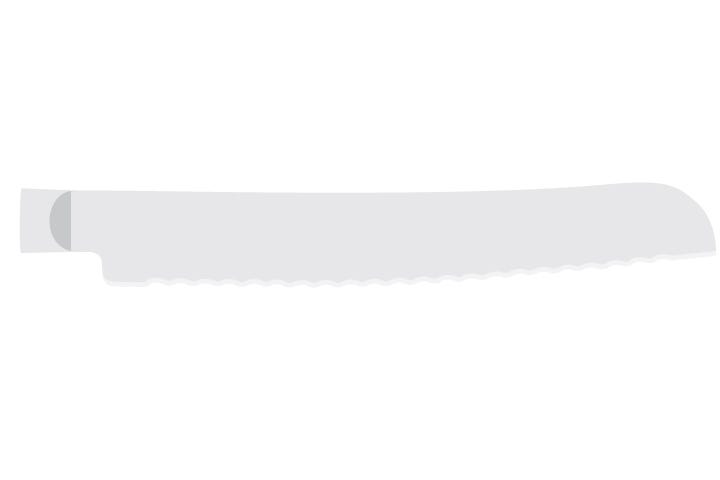 Bread knife
Kai bread knives feature razor-sharp, wide serrations. The serrations let you gently cut through the bread without crushing and with fewer crumbs.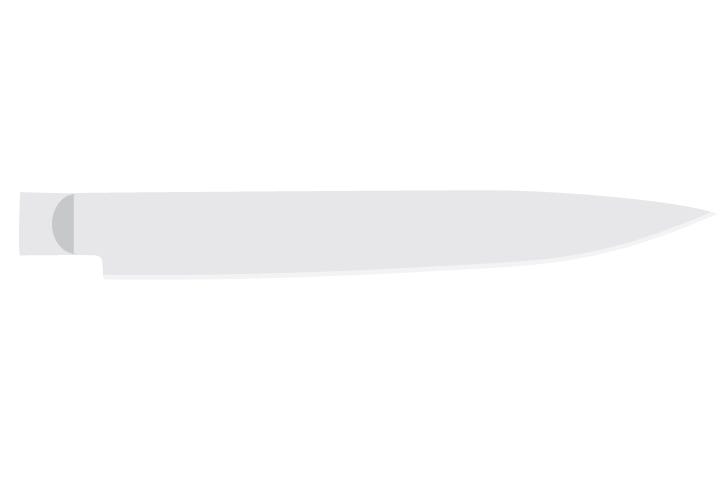 Slicing knife
A slicing knife is long and narrow, allowing you to make even slices without sawing.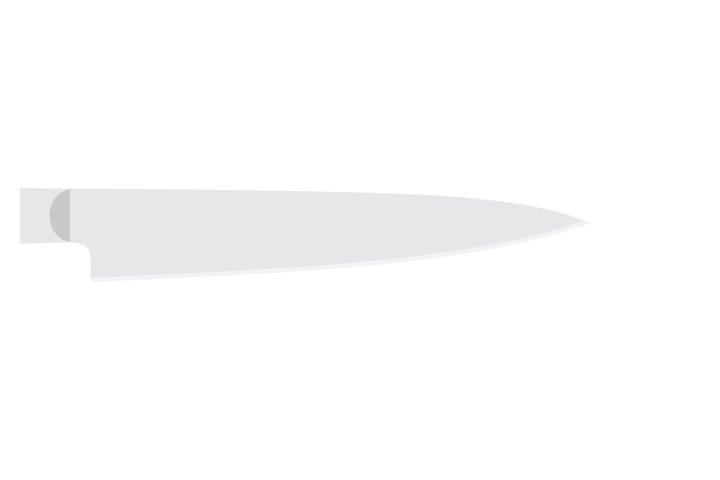 Flexible Fillet
Just the right amount of flex in this blade's AUS8A steel makes filleting fish easier. Steak knife
A razor-sharp knife glides through your steak, cutting fewer of the capillaries in the meat and keeping more of the tasty juices inside.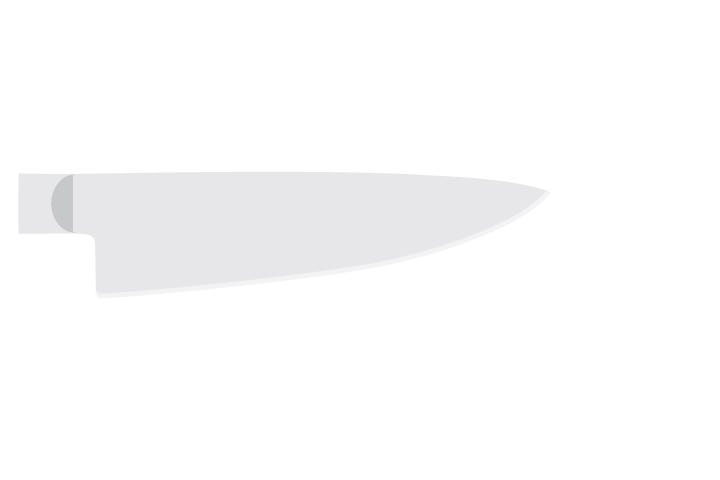 6-inch Chef's knife
Sometimes you want a chef's knife that's particularly lightweight and highly maneuverable. A 6-inch chef's knife is a perfect choice.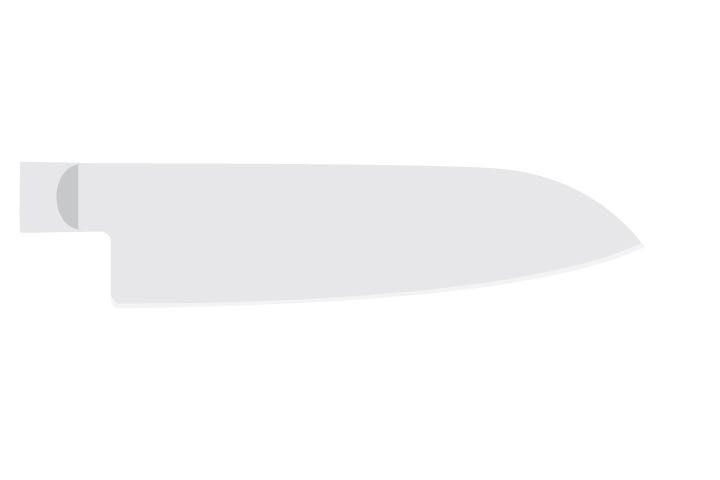 Santoku
A santoku is an Asian-inspired knife that many cooks today have added to their kitchen favorites. A knife of many talents, a santoku easily handles all the basic cutting tasks.
Cleaver
The cleaver features a thicker, heavier blade suited to tasks like processing bone-in meat or breaking down poultry.
---
Specialty Blade Shapes
Asian Multi-Prep
In Japan, this nimble, triangular blade is called a honesuki. If you want to debone poultry or trim meats, this knife is your friend. Yet it also has many other food prep abilities—from slicing tomatoes to trimming vegetables.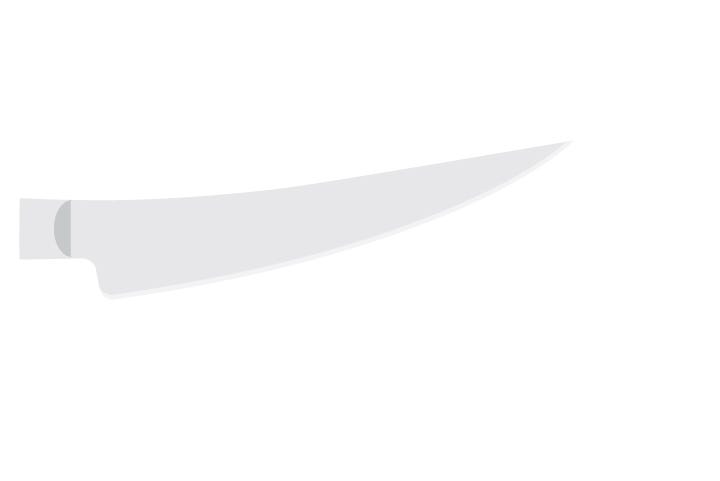 Boning/Fillet
For boning, the narrow, sharp, curved blade gets in close, making it easy to separate meat from bone. It's perfect for trimming the silver skin from a beef tenderloin, or for making your own chicken cutlets.
Deba
Break down and fillet fish quickly with the deba. This medium-sized blade features a razor-sharp, single-bevel blade for easy cutting.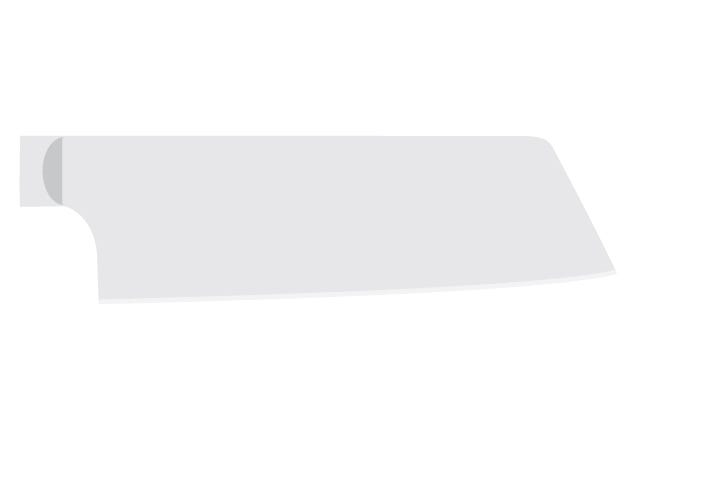 Asian Utility
The Asian Utility Knife is great at processing everything from vegetables for stir fry to thinly slicing meats. Every part of this blade can be put to use.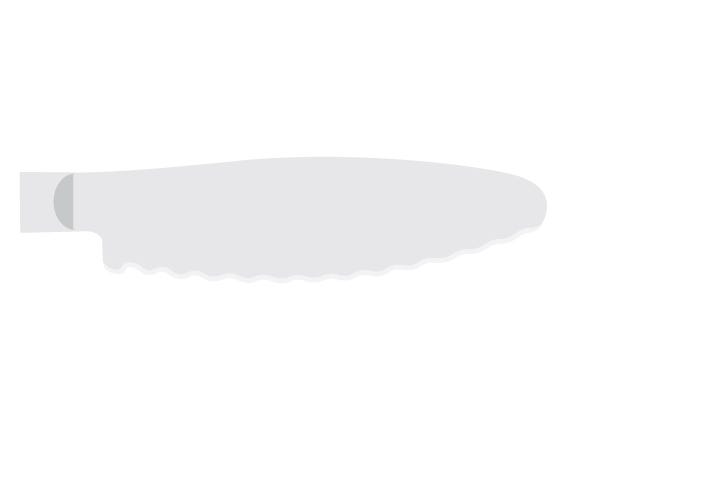 Ultimate Utility
The Ultimate Utility is a unique knife style that is extremely versatile and has proven to be popular with Kai customers. The cutting edge has a "low-frequency" serration that makes the knife perfect for slicing delicate thin-skinned fruits and vegetables. The wide blade with its rounded tip also makes it a great knife for spreading condiments on a sandwich—or icing on a cake.
Nakiri
This beautiful tool is an excellent choice when you have fruits or vegetables to slice and dice.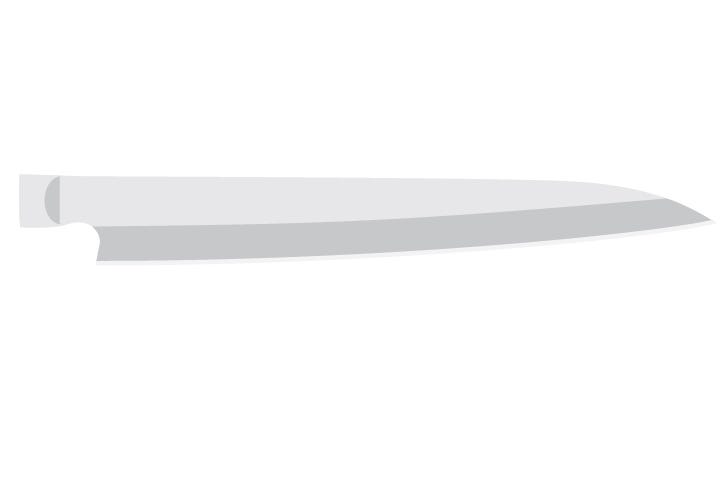 Yanagiba
The yanagiba is most often used for slicing raw fish for sashimi and for slicing sushi rolls, yet is also perfect for slicing many other proteins, too.
Brisket knife
A brisket knife is ideal for trimming and slicing larger cuts of meat, including brisket, ham, and turkey. The brisket knife is long and narrow, allowing you to cut perfect slices in a single pass