---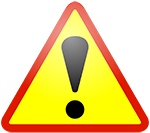 *COVID-19 UPDATE*
We have made the difficult decision to suspend processing new warranty and sharpening shipments postmarked 08/01/2020 or later. However, we will continue to process all requests that have already been received. Any packages postmarked 08/01/2020 or later will be securely stored at our facility until our service team resumes normal operations. We will frequently re-evaluate the situation over the next 30 days. Please check back here for the most updated information.
---
WARRANTY INFORMATION
Thank you for choosing Kai Housewares. From this page, you can learn about our warranties and request warranty evaluation. To read our warranty, just click on the arrows on the boxes to the right (desktop) or below (mobile). If you wish to request free sharpening for your Kai knives, please click here.
Kai products sold by Kai USA Ltd. are backed by warranties against manufacturing defects. These warranties apply to purchases made through authorized dealers only. If you have questions about your warranty or how to take advantage of it, check our FAQs to see whether your question has already been answered. If not just email our warranty team for more information.
Request Warranty Service
If you believe your product may have a problem in its original material or craftsmanship, please send it in for evaluation. Review the shipping information and complete the Warranty/Service Form below.
Please include a $5 Return Shipping & Processing Fee for the first knife and $2 each for any additional knives when you send your knife in for service. Just add your credit card information to the Warranty/Service Form or include a check or money order (payable to Kai USA Ltd.) in the shipping box along with your knife and the completed form.
Canadian customers: please include a flat fee of $15 for shipping and processing.
Other international customers please call or email for a quote prior to sending knives in for service.
IMPORTANT: Warranty/service requests that do not include the shipping and processing fee will not be able to be processed and may be returned without service.
General Information
Limited Lifetime Warranty
Kai products from Kai USA Ltd. carries a limited warranty for the lifetime of the original owner, except when stated otherwise. We guarantee our knives against manufacturing defects in material and construction and to perform as advertised when properly used and maintained. The Limited Lifetime Warranty is non-transferable and does not extend to normal signs of wear, rust, damage or breakage due to improper use, improper maintenance, accidents, loss, or theft. This warranty is void on products that have been modified in any way. Any product we determine to be defective will be repaired or replaced solely at our discretion. To receive warranty repair or replacement, the owner must send the product to be evaluated by Kai USA Warranty Services in our Tualatin, Oregon headquarters. In addition to the provisions of this warranty, the owner may also have other rights that can vary by state. No other warranties are implied or expressed other than what is specifically stated here. Kai USA Ltd. reserves the right to determine what constitutes normal wear, improper use/maintenance, and modification.
Wood Accessories 90-Day Warranty
Kai's wood accessories are made of natural materials that will show wear over time. This is not a defect. Our 90-Day Warranty protects you against original manufacturing defects, but not natural wear.
Kai Electric Sharpener 1-Year Limited Warranty
The Kai Electric Sharpener from Kai USA Ltd. carries a 1-Year Limited Warranty against manufacturing defects. Under this warranty, Kai USA Ltd. will repair or replace any product we find to be defective in its original material or construction for a period of one year from the date of purchase. This limited warranty does not cover normal signs of wear, rust, and damage/breakage due to improper use. To receive warranty repair or replacement, the owner must send the product to be evaluated by Kai USA Warranty Services in our Tualatin, Oregon headquarters. In addition to the provisions of this warranty, you may also have other rights that can vary by state. No other warranties are implied or expressed other than what is specifically stated here.
Warranty on Limited Edition Knives
Kai Limited Edition knives are covered under our warranty. However, be aware that we may not be able to replace your knife with a new one due to lack of availability. In that case, once a knife has been evaluated by our warranty professionals and found to have a manufacturing defect, we will issue a voucher allowing you to choose Kai products listed on our website, of equal or lesser value to the voucher, as long as we have the product/s in stock.
Liability Disclaimer
Kai products are intended and sold for legitimate culinary purposes only. The purchase, use, and ownership of knives are subject to a wide variety of local laws and regulations. Due to the complexity and constantly changing nature of these laws and regulations, it is the responsibility of the buyer to investigate and comply with the laws and regulations that apply in his or her specific area. You, and not Kai USA Ltd., are solely responsible for any claims resulting from violation of these laws and/or regulations. Any use of these products other than cutting is considered misuse and abuse and Kai USA Ltd. is not responsible for any injuries or damages caused by misuse and/or abuse.
Warning! Knives are extremely sharp tools and should only be used or handled with the utmost care and caution. Any use other than cutting is considered misuse and abuse—and will void your warranty.
Kai Housewares/Kai USA Ltd. is not responsible for any injuries resulting from misuse or abuse of the product. Knives are intended to be used for cutting purposes only. Do not use knives for stabbing or piercing.
Use your knives on meats and vegetables only, not on bones or very thick-skinned vegetables. For this heavier kitchen work, try the Kai PRO Meat Cleaver (HT0767), which is designed to handle more aggressive work in the kitchen, such as breaking down chicken and preparing thick-skinned vegetables like butternut squash or melons.
Replacement Vouchers
Please be sure to read the Limited Lifetime Warranty information above.
In addition, there may be cases when a Kai knife has been evaluated and is eligible for warranty service, but may not be able to be repaired or replaced. This can be true with discontinued models.In such cases, at our discretion, we will issue a voucher for the original Manufacturer's Suggested Retail Price. The voucher value can then be applied to the purchase of a current-model Kai product directly from us.
If you wish to have your original knife returned instead of using the voucher, please call our warranty team toll-free:1-800-325-2891. We will retain the knife for 30 days from the date the voucher is issued. If it is not reclaimed by then, the knife will be recycled.
Shipping Information
To send in a Kai product for evaluation and/or warranty service please complete the warranty form below.
Please be sure to enclose Shipping & Processing Fees via check, money order, or include your credit card information on the form.
Once you submit the form, you can print out a copy. You will receive an email with a copy of the form. Download to your desktop, and print a copy of the form and include it with the items you are sending for service. Keep a copy of the form for your records
Package the items safely. Please use a box; envelopes are not recommended. IMPORTANT: We cannot be responsible for damage to or loss of items that are not properly packaged and shipped.
Ship via a carrier with a tracking service. Please use UPS, Fed-Ex, US Express Mail, or another carrier with tracking. There must be a way to track your package through your carrier. Kai USA Ltd. cannot be responsible for your item/s unless we have confirmation that your package was delivered to us.
Please allow two weeks for warranty service plus round-trip shipping of up to four weeks.
Shipping Internationally
When shipping from anywhere outside the United States, you must include our Warranty/Service Form (inside the package) AND the appropriate Customs Declaration Form required by US Customs and Border Protection (on the outside of the package). Your carrier will help you decide on the correct form to use. For Canada Post, for example, you will need form CN22 or CN23.
To avoid unnecessary duty charges, under "Quantity and detailed description of contents" on the form, write the number of knives you are sending and note the description as warranty service.
Mislabeled or mis-declared shipments can cause extended delays through customs. We encourage all international customers to contact us via email prior to sending any items in for service. We can help make sure you have correct codes and values to make shipping as speedy as possible.
Contact our warranty service team and they'll be happy to help.
We reserve the right to refuse any package or to charge you—the sender—for any duties incurred by us for wrongly declared or undeclared packages shipped to our warranty department.
Information for non-USA/Canada Customers
To make receiving service for your Kai products simpler, please return them to the authorized retailer from whom you originally purchased them. Do not send them to Kai USA. Only an authorized retailer will be able to support your warranty service. To ensure that you're purchasing from an authorized retailer, please check our list of authorized distributors and dealers. If a distributor is listed for your area, contact them to make sure the retailer you would like to purchase from is fully authorized. Thank you for supporting our authorized retailers.
PLEASE SHIP TO:
Kai USA Ltd.
Kai Housewares Warranty Dept.
18600 SW Teton Avenue
Tualatin, OR 97062
USA
Packaging Your Knives Safely
Even dull knives can be dangerous—especially if not packed properly for shipping. We've received packages with blade tips that have pierced the cardboard box and boxes with great jumbles of knives just rattling around inside, cutting into each other. Don't let that happen to your package. Instead, follow these easy tips for safe packing:
DO NOT PLACE LOOSE KNIVES IN SHIPPING BOX.
CAREFULLY WRAP AND PACKAGE KNIVES IN BOX.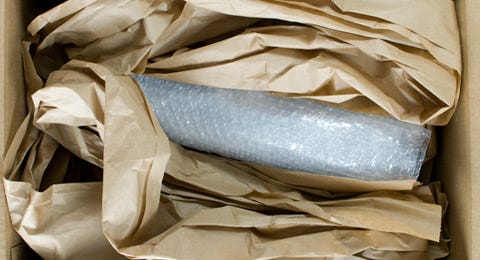 Tip #1: Sheath or wrap fixed-blade knives and kitchen knives—If the knife has a sheath, place it in its sheath. If not, wrap it in several layers of newspaper or bubble wrap, making sure to fully cover the tip. If you are returning more than one knife, wrap each knife individually, and then wrap them all together so that they won't roll around in the box, possibly causing damage to the blades or handles.
Tip #2: Make sure folding knives are closed, then wrap the closed knife in several layersof newspaper or bubble wrap. If you wish to keep your original box, please do not send it in with your warranty shipment. All boxes sent in with warranty shipments will be recycled.
Tip #3: Fill your box with packing material—such as packing peanuts, bubble wrap, or newspaper. Place a layer of packing material in the bottom of your shipping box. Then place the knives on top of the filler and, finally, add another layer of filler on top of the knives.
Tip #4: Include a copy of your completed Warranty/Service Form (and keep a copy for yourself). Then close and tape your box according to shipper recommendations.
Warranty Information For Our Other Brands